SPA Massages
All SPA Massages with a luxury touches - warm towels, scented candles, heated aromatherapy oils, relaxing music, organic green tea
Chair Massage. Neck & shoulders & part scalp & part back massage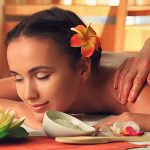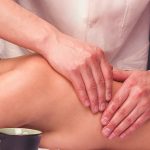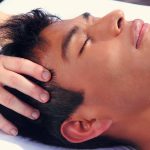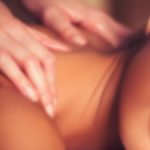 Seated Massage is quick and convenient it is a 20 minute seated massage performed through clothing.
No oil is used at the massage.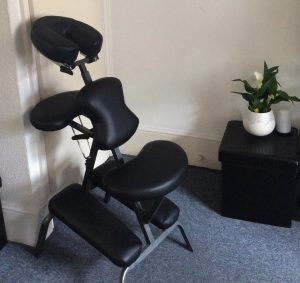 Clients sit on an ergonomically designed chair that provides them with maximum comfort and support.
Seated Acupressure Massage is particularly recommended for those who have a lot of knots in their shoulders and back as well as tension in their neck, arms and hands. Clients with sore shoulders, upper back and neck welcome the kneading and pressure in those areas.
The technique is such that the pressure applied can vary from strong to gentle according to your needs and preferences.
Relaxing Hand-Arm massage & Leg-Foot massage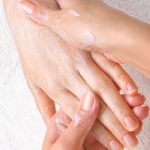 Including soaking in the water& with scrubbing, warm towels and warm hand cream-mask.
Complementary - After nail care FREE bag​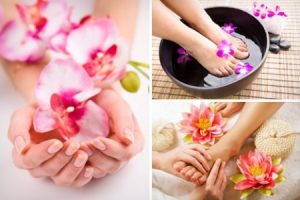 Need to unwind in a hurry?
Indian Head and Shoulder massage right choice!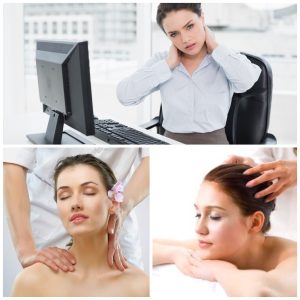 Is good for relieving stress, tensions, fatigue, insomnia, headaches, migraine and sinusitis. It also helps to increase joint mobility and flexibility in the neck and shoulders. This improving blood circulation and lymphatic flow, freeing knots in the muscles. This aids the elimination of toxins and waste products from these tissues.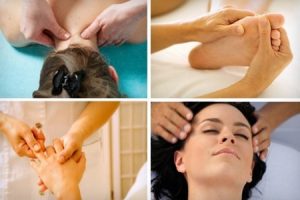 The application of Indian Head and Shoulder Massage involves the client sitting, fully clothed.
I will use a variety of hands-on movements which include compression, kneading, stroking and even gentle tapping over the upper back, shoulders, neck, head, and face.