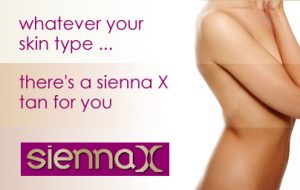 Dermatologist Recommended
UVFree, 100% all natural, healthy and safe
Prevents skin damage , wrinkle free and skin cancer
Blends in blemishes and camouflages veins & cellulite
It is proven that people feel healthier, slimmer and more confident when tan
It is less expensive, less time, more effective and better results for the money than UV
tanning
NO ORANGE GUARANTEE!
It is highly recommended that you read Spray Tanning Tips before your spray tan!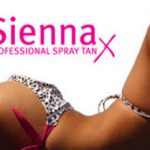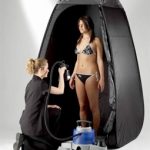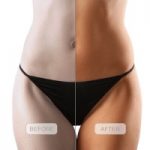 Full Body Sienna X Spray Tan  £25
Face &shoulders&arms  £15
Legs  £18
How does Spray Tanning work?
Step inside one of our specially designed Sienna X a tent while I apply a fine mist of  Sienna X Solution all over your body, guaranteeing a perfect, streakless, natural looking tan EVERY TIME!
Application is quick, safe, and easy, leaving your skin with a radiant glow that lasts for up to 10 days!
Fake Tan? Not at all!
Some call it a fake tan but I can assure you there is nothing fake about Sienna X tans. The healthy looking glow is real, the attention and compliments are real, and the confidence boost is absolutely real!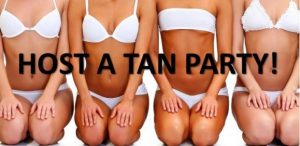 Our tanning parties are becoming more popular than ever, using our mobile equipment and pop up tanning booth ensures you receive a truly professional spray tan in the comfort of your own home.
Each client receives a full body spray tan costing £20.00 each.
The host receives a free spray tan.
Parities are available for 4 or more clients.
Each client receives pre-tanning advice before the party.